Our Team
Our Team
Our team brings to the company decades of diverse professional experience and practical knowledge in credit risk management. Each member of the team is actively involved in defining Creditinfo as our client's most valuable partner.
get in touch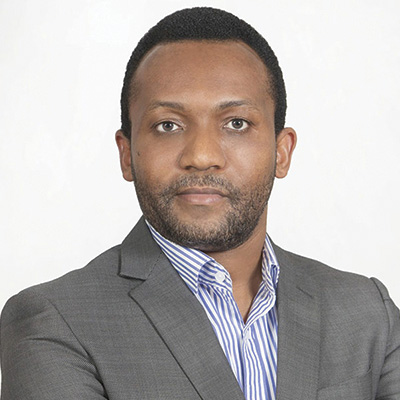 Edwin Urasa
Country manager
Edwin has 10 years of progressive experience from the local banking industry having spent significant time around credit and risk management. Before joining Creditinfo, he was responsible for the Retail and Micro-SME segment at NBC Bank as Head of Retail Credit. Edwin holds a bachelor's degree in commerce (Hons), Majoring in Finance from the University of Dar es Salaam, an MBA from Edinburgh Business School at Heriot-Watt University – UK and has attained several certifications: Mortgage advisor (CeMAP)-UK, Modules in Commercial Credit from Moody's Analytics-USA, and Risk Management from City University – UK.

Jackson Temba
Financial Controller
Graduated in 2008 from Institute of Financial Management (IFM) with Advance Diploma in Accountancy. Following graduation he joined Exim Bank in 2009 as a Banking Officer in Finance Department. In 2011 he was promoted to Assistant Finance Manager reporting directly to Chief Financial Controller (CFO), later 2014 he was promoted to take charge of the reporting section of Bank as Head, Reporting regulatory and other external donor funders. He joined Creditinfo Tanzania Limited in January 2015 as a Financial Controller responsible for contributes to the overall success of the company by effectively managing all financial tasks, overseeing budgeting and accounting. Currently studying CPA(T) Module E.